Services for the Viennese visitor economy
MARKET MONITORING DASHBOARD
On May 29, 2020, the Vienna Tourist Board began publishing both quantitative and qualitative market data to provide an overview of the current situation and prospective travel demand for 28 incoming markets. Regularly updated, the dashboard tool at dashboard.wien.info (German only) provides in-depth information on a range of areas including travel restrictions, economic forecasts, transport links, online search trends and purchasing power to give a comprehensive overview of the state of play in 28 markets worldwide. The Vienna Tourist Board market experts supplement this information with their long-standing expertise. The dashboard is free to access.
New dialog platform: Vienna visitor economy series
The scope of dialog with stakeholders in Vienna's visitor economy has been expanded and elevated to a new level. The Vienna Visitor Economy Series (German only) events launched in fall 2020 provide access to information and services, as well as opportunities to compare notes in a range of settings. Its goal is to focus on the implementation and evolution of the destination strategy, as well as sharing information with industry representatives in Vienna, and providing a forum for dialog and communication. The recordings of the events are posted online at b2b.wien.info.
Workshops for Luxury target audience
The Vienna Tourist Board's Luxury Cercle is specifically geared towards providers in the visitor economy that serve the luxury segment and provides information about luxury travelers. February featured a workshop for artisanal manufacturers, with a virtual workshop following in September for sales and marketing managers at Vienna's museums. The workshops are a valuable source of information while allowing the professionals involved to compare notes and plan joint activities in the segment. They were attended by 23 representatives from 19 companies.
Vienna Experts Club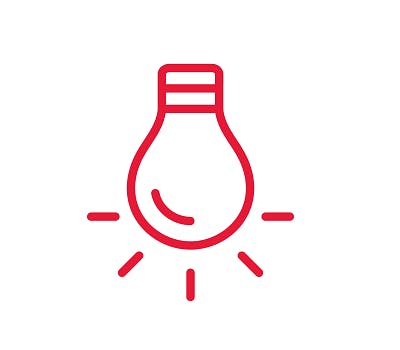 The local Vienna Experts Club is a free training program for employees of hotels in Vienna and incoming travel agents to help deepen their understanding of Vienna as a product on the tourism market. The club office usually organizes at least one exclusive event each month for its 900 members. As this was not possible during the pandemic, information events were shifted online instead. Outdoor meetings and tours of various museums and tourist attractions were offered for very small groups.
Vienna Tourism Conference
The successful staging of the 2020 Vienna Tourism Conference (German only) sent out an important signal for Vienna as a destination for meetings. It also showed that it was possible to host in-person meetings with the strictest safety precautions in place and that innovative measures have a role to play even given the challenges presented by the pandemic. Entitled "Reshaping Vienna" this year, the annual gathering took place at the Hofburg on September 30 with 200 on-site participants and a further 1,000 audience members following the live stream from elsewhere.
The coronavirus crisis and its effects on Vienna's entire visitor economy, and the innovative plans and strategies in place to help the city deal with the current situation were the main topics under discussion this year. In his keynote looking back over Vienna's history as a destination, tourism consultant and travel journalist Doug Lansky reflected on what its visitor economy could take away from the adversity of the coronavirus pandemic to ensure it is even better placed for the future.
"Reshaping Vienna" was also the central topic for a panel discussion involving experts from sectors that play a pivotal role in the destination's development. Members included Michaela Huber, member of the Board of ÖBB-Personenverkehr AG; Julian Jäger, Chairman of the Management Board of Vienna International Airport; Gerhard Hirczi, Director of the Vienna Business Agency; Thomas Madreiter, Planning Director at Vienna City Council; and Norbert Kettner. Vanessa Borkmann, Head of Research in the Hotel and Tourism Sector at the Fraunhofer Institute for Industrial Engineering and head of the collaborative FutureHotel research project appeared via a live feed.
A bespoke prevention plan including rapid Covid-19 antigen tests and temperature controls for all participants was put in place for the conference. By going ahead with the event, the Vienna Tourist Board proved just how much is possible even in these difficult times, sharing a clear message with the rest of the world about Meeting Destination Vienna.